thuylien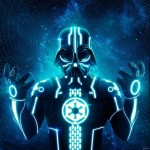 Hors ligne



Inscrit le: 01 Fév 2018
Messages: 14


Point(s): 14
Moyenne de points: 1,00
Posté le: Mar 27 Fév - 10:43 (2018)

 

   Sujet du message: What do you think about Dragon Ball FighterZ Beta?

---

Dragon Ball FighterZ is an interactive computer game developed by Arc System Works and released by Bandai Namco Entertainment, based on the Dragon Ball franchise for the PlayStation 4, Xbox One and Microsoft Windows. Dragon Ball FighterZ released on January 26, 2018 worldwide. So after a month of release, do you have any thoughts or comments on this game, please share your feelings with me.